The Program
Our goal is to provide support to your home school curriculum. We will provide pacing guides, offer once-a-week instruction, assign weekly homework as concept practice, write quizzes and tests, and grade student performance on assessments.
As a program designed to support parent-directed home education, parents will be involved in the daily work of the student. Parents will oversee daily completion of student assignments, grade daily assignments, and ensure the student correctly reworks the incorrectly-answered problems. AYM teachers will meet with students for 60-90 minutes each week, during which we will review problem areas and give introductions to the upcoming lessons. Students at AYM will faithfully attend class, bringing completed assignments & being ready to ask questions on specific weak areas.
We believe that working cooperatively we – teachers, parents, & students - can help students excel academically in the courses AYM offers, as well as discovering the mathematical order to God's creativity in our world.
Hope Inselmann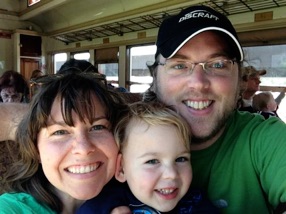 I am a native of North Carolina where I received my BS and teaching certificate in Mathematics from Meredith College through the blessing of the North Carolina Teaching Fellows Scholarship. I moved to Texas in 2003 when I married my husband, Ryan, who is a computer engineer with a local company. We live in Denton, near UNT. I left full time teaching in 2009 and began tutoring privately so that I could be home more for our future children We welcomed our son, Grayson, in 2010 and our daughter, Zoe, in 2018.
My teaching experience includes three years teaching high school math at DH Conley High School in Winterville, NC where I completed the Performance Based Licensure Program for NC teachers. and six years at Denton High School in Denton, TX. I began tutoring privately while in North Carolina and officially started Hope 4 Math tutoring in 2009. I have tutored everything from third grade up to Calculus. Additional experience includes working at Sylvan Learning Center, coaching the UIL Math team at DHS, running the Middle School UIL program for Denton ISD, and training for the MYP and DP of the International Baccalaureate Programme.
Being a Christian shapes who I am and what I do. I am a graduate of the BTCL program (Bible Training Center for Leaders ) where I learned to study and teach God's word. Over the years, I have been blessed through travel to Russia and Argentina on mission trips, and also have lead Bible studies for youth and adults here at home. Precalculus is my favorite math class because we see God's design so clearly when we realize that even the waves of the ocean can be matched with order in the sine and cosine functions.
Charylcie Wilemon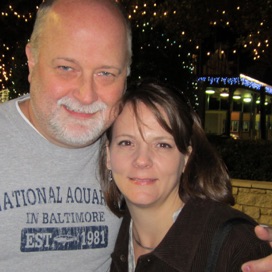 While math was a favorite subject for me in school, I have come to appreciate more than just the satisfaction of a well-solved problem. On a grand scale, numbers are inherent in creation and one of many languages used by the Master Creator; they make chemistry work, they make buildings stand straight, they fill the rows of a sunflower's disk. But equally exciting is seeing a student make new connections…whether teaching a little one to read or teaching an older one why X0 is 1. I have had the joy of teaching my four children at home since 1996. My husband and I decided before we had our first child that we would homeschool. The year before our second child was born, I graduated from Texas A & M Commerce with a BS in Secondary Education for Mathematics in 1993 and accepted a teaching position at Greenville Christian School teaching geometry.
While my time professionally teaching was short due to a growing family, my time teaching homeschool children has spanned almost two decades at home and in coops, as well as tutoring. I have had the joy of teaching elementary sciences, physical science, and introductory chemistry in co-ops. Besides repeating high school four more times through, thanks to my three sons and one daughter, I've also taught Pre-Algebra, Algebra I & II, Geometry, PreCalculus and SAT Prep Math classes to other homeschool students.
My husband and I are Texas born and bred; we love the freedoms we have in Texas as homeschoolers. I am thoroughly convinced that parents are the key to any education a child gets. It takes a lot of time and involvement to see a child successfully through school no matter what course is chosen, public, private or homeschooled. I hope to be a blessing especially to homeschooling parents and students as they move forward in their education; homeschooling is a challenging path but the reward is worthwhile.